Trade Products_COAL - The Most Significant Source for Power Generation
COAL is the most readily available natural resource that is in abundance and an extremely cost effective source of energy.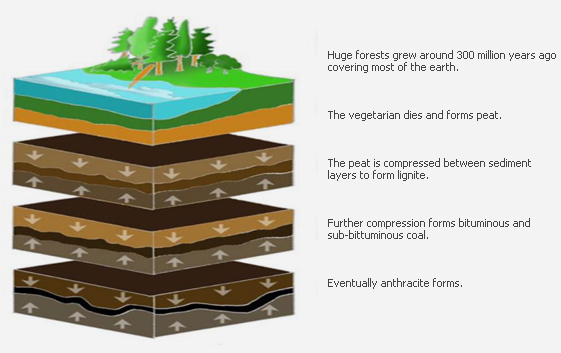 High Rank Coal : Bituminous, Anthracite (High Energy Content & Low Moisture)

Low Rank Coal : Peat, Lignite, Sub-bituminous (Low Energy Content & High Moisture)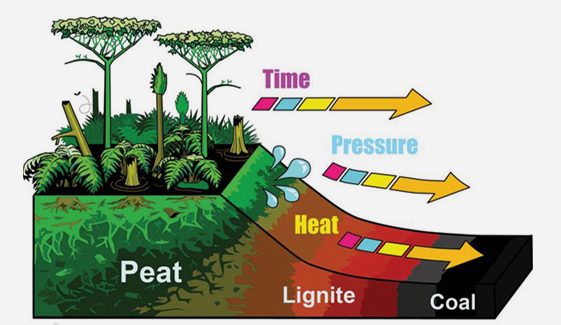 Low Rank Coal

1.
Brownish-black in colour and has a carbon content of around 25-35%, a high inherent moisture content sometimes as high as 66%
2.
Low energy density and typically high moisture content. Unfortunately its high moisture content and susceptibility to spontaneous combustion it can cause problems in transportation and storage.
3.
Low heating value, high handling cost and spontaneous combustion but contain low sulfur and low ash contents .
Potential of Low Rank Coal
1.
Low rank coal can be efficiently and economically processed to yield a higher-grade and higher heating value.
2.
Enormous increase and economic benefit on the energy supply.
3.
Reducing Environmental impact
Coal Enhancement has to be
1.
Economical
2.
Address the issues of Spontaneous combustion
3.
Reducing Moisture permanently
Expenergy Technology
1.
Enhancing the calorific value of the low grade coal by reducing the moisture content.


2.
TM reduced to near IM level.
3.
Minimal equipment needed.

4.
Fast set up time.

5.
Low cost and high margin.

Market Comparisons

Kobe Steel – UBC (Japan)

White Energy – (Australia)

Expert Energy

600 MT/day demonstration plant was constructed and testing for commercial use

1 million MT / annum commercial plant has been constructed in East Kalimantan, Indonesia


Effect

Increase Calorific Value
Reduce Moisture

Increase Calorific Value
Reduce Moisture
Higher Density

Increase Calorific Value
Reduce Moisture

Raw Feed

Coal pulverized, powder up to 60 mesh

Coal pulverized, powder up to 60 mesh

Coal crush 1 to 5 cm

Power / Energy Requirements

Must have power plant, for 1 million ton needs approx. 6 – 10 MW

Must have power plant, for 1 million ton needs approx. 6 – 10 MW


N/A

Coal Final Product

TM: 12-15%
Calorific Value AR: 5,800 – 6,500
HGI: depend on briquette system

TM 12-15%
Calorific Value AR: 5,800 – 6,100
HGI: depend on briquette system

TM 11-15%
Calorific Value AR: 5,000 – 5,500
HGI: stable


Production Capacity

Depends on briquette machine capacity, installation time approx. 30 months

Depends on briquette machine capacity, installation time approx. 2 years

Unlimited capacity. Rotary System, installation time approx. 1 – 2 months

Processed Product

Coal Briquette

Coal Briquette

Similar to Raw coal

Operation Cost

About US$ 10 – 15 per ton

About US$ 10 – 15 per ton

About US$ 7 – 9 per ton

CAPEX

Approx. US$ 100M – US$ 150M for a 1 million ton capacity plant


Over US$ 60M for a 1 million ton capacity plant

US$ 3M-6M for a 1 million ton capacity plant

Upgrading Process Time

Slow

Slow

Fast